Interstate 75 in Georgia, USA
Adventure #1:
Nice video of good quality. 3 minutes long drive relaxation.
Video by: Chad Rabanus
More info:
Interstate 75 (I-75) in the U.S. state of Georgia runs north-south along the U.S. Route 41 (US 41) corridor on the western side of the state, passing through the cities of Valdosta, Macon, and Atlanta. It is also designated – but not signed – as State Route 401 (SR 401). In downtown Atlanta, I-75 joins with I-85 as the Downtown Connector.
Map: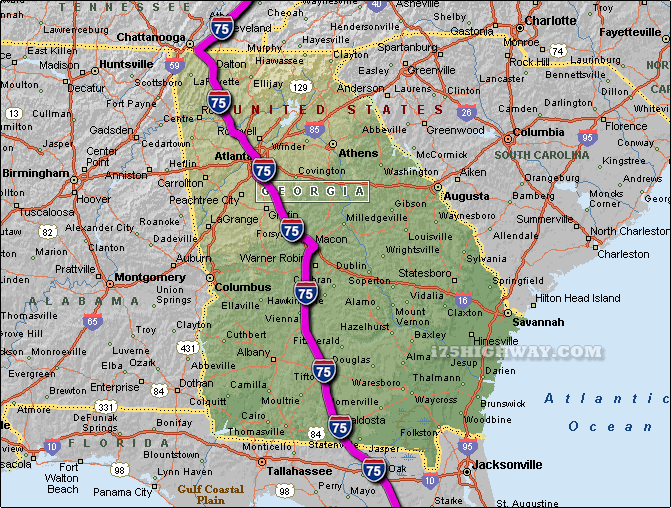 Source: The I-75 … Interstate 75 Highway …
Links:
Interstate 75 in Georgia, USA (Wikipedia)
I-75 at the Interstate Guide